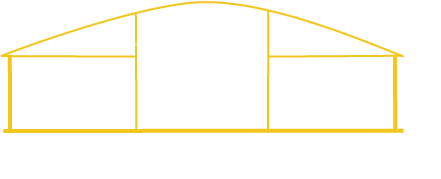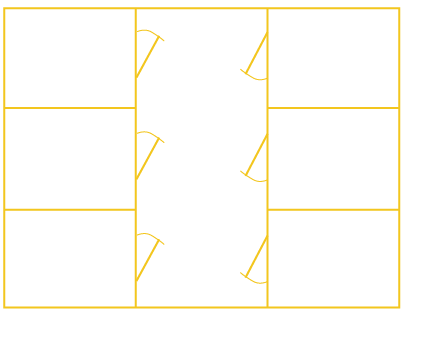 We erect these generously sized stables in single rows, separated by a 13 foot aisle, under a modern curved Clearspan® roof. The barn stables provide an excellent environment for horses to relax and superior working conditions for grooms and riders. These spacious temporary stabling barns are suited to both Event hire and long-term stabling.
The height of the roof and the continuous open eave design ensures that there is a good natural air flow as well as improving the fire safety of the stable block.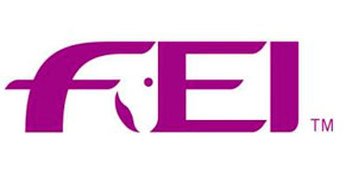 Current guidance from the International Federation for Equestrian Sports indicates that temporary stables should measure greater than or equal to 9 square meters (99.3 square feet) for professional competitions, and that 20% of the stables should measure 12 square meters (131.3 square feet) to accommodate larger horses. We can help you comply with these recommendations at your shows and events.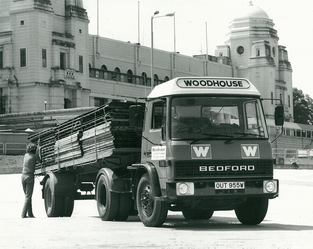 Top Quality Stables Since 1933
A short history L.H. Woodhouse & Co.Ltd.'s WOODHOUSE™ temporary stables:
Woodhouse took over six decades to develop its current product offerings, applying lessons from use, trial, and even error to improve on its original timber stables. The successful result was the WOODHOUSE™ Quick stable range of products.Introduced in 1999, WOODHOUSE™ Quick stables were the first kick-through resistant, nail and splinter free temporary stables to market. These exceptional products have been used around the World for equine events. As well as being highly durable and hygienic,WOODHOUSE™ innovative designs deliver improved safety and security though their sustainably-sourced, double-walled recycled plastic partitions,which deliver superior kick-through resistance and are nail and splinter free.
In 2008 at the Royal International Horse Show at Hickstead, United Kingdom, Woodhouse launched its WOODHOUSE™ Barn Stables in response to customer (and market)demand for spacious covered stabling that offered protection from the erratic United Kingdom weather conditions. As with all its new products, Woodhouse developed its Barn Stables in consultation with its clients, and with practical input from its experienced employees. These innovations helped Woodhouse win the international tenders for the London 2012 Olympic Games and the 2014 World Equestrian Games. Woodhouse's temporary stabling concept has now advanced to accommodate long-term hire stabling blocks and a secure temporary Vet Block with treatment stables,inspection area, and office.
WOODHOUSE™ Barn Stables are configured in two parallel single rows, each stable is generously sized at 12-square meters, separated by a 4-meter aisle, all within a modern,curved 12-meter Clearspan® roof. Barn Stables provide an excellent environment for horses to relax during competition, and superior working conditions for riders and grooms. Design benefits include; effective natural air circulation and temperature control, bright diffused lighting and unhindered central aisle access. Erected using our acclaimed designs developed over more than 60 years, WOODHOUSE™ temporary stables are safe to use, and the recycled plastic partitions are kick-through resistant,hygienic and nail and splinter free.
"Your attention to detail in building your event should include the finest quality stalls. Your competitors will thank you for it."
-Clayton Fredericks, CEO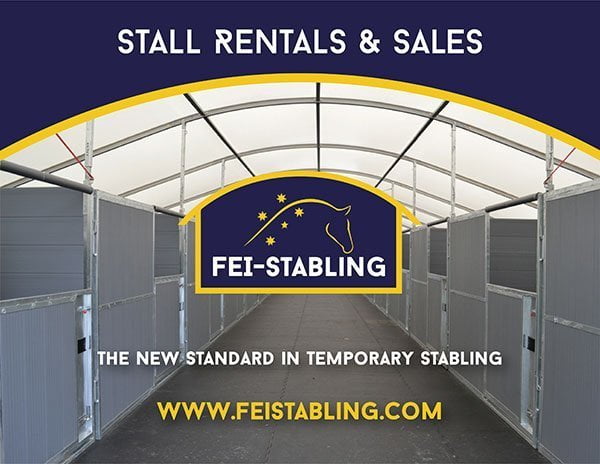 We Offer Long & Short Term Rentals and Sales