FEI Stabling's mission is to provide riders, groomers, competitors, and owner's peace of mind that their horses are being kept in a safe, comfortable, and a first-class environment.
FEI Stabling's vision is to help raise the standards of how horses are cared for away from home and to become the premier provider of high quality temporary stabling in North America.
Fredericks Equestrian International Stabling embodies the next evolution of temporary stabling in the United States. FEI Stabling's CEO, Clayton Fredericks is a two-time Olympian and a two-time FEI World Cup Champion. Clayton has had a distinguished career competing at the highest levels of eventing and now offers coaching, clinics, horse training, as well as being a qualified FEI 3*-5* course designer. During the London 2012 Olympic Games, Clayton had the opportunity to use WOODHOUSETM Barn Stable and was immediately impressed with the construction, safety, benefits and spaciousness of these excellent stables. The partnership between Fredericks Equestrian International Stabling and L.H. Woodhouse & Co. Ltd. pairs more than a century of craftsmanship and innovation temporary stabling with Clayton's decades of top level equine experience for the benefit of our North American customers.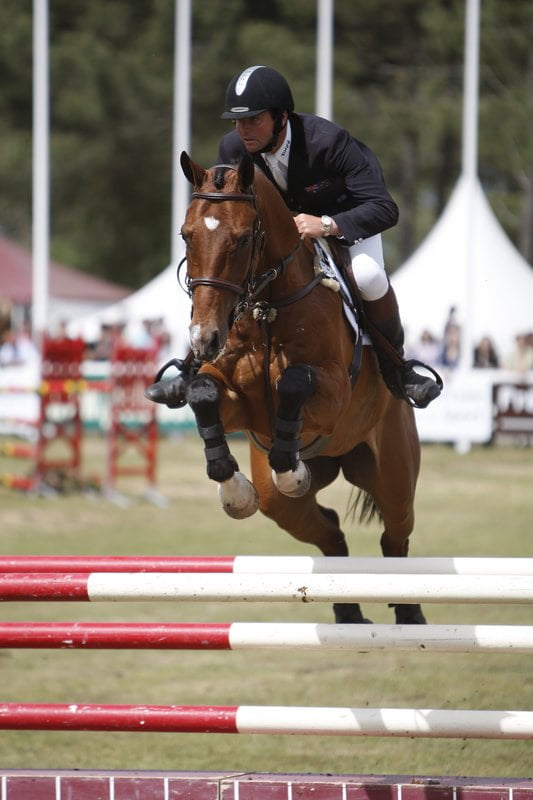 When organizing an equine event, nothing can be left to chance. FEI Stabling and Woodhouse bring over a century of experience in successful event design, management, and implementation, applying processes and procedures to help our clients use WOODHOUSE™ temporary stables in the right place at the right time, and in the right condition. We begin by assessing the event and venue, agreeing what equipment is needed, and establishing optimum placement. Our venue inspections cover factors such as site access, ground conditions, and obstructions. We then give guidance as to the ideal configuration and expected installation time. Once the stables are erected, we prepare a handover certificate, confirming they are correctly installed and fit for purpose. FEI's goal is a safe,on-time installation,every-time.
With FEI Stabling service and WOODHOUSE™ stables, you have the additional peace of mind that comes from our five-part assurance:
We provide account management with a proven track record of reliable delivery
We respect our clients and their venues, and we work sustainably.
We employ skilled, professional foremen to lead our site teams.
We install your selected stables safely and on time.
We complete each contract to the expected high standard, enabling our clients to stage successful events.
"We understand all of the time, money and training that goes into your horse and we want to reward all of your hard work with world-class accommodations."